The Flaming Lips
- Tickets
Since 1986, Wayne Coyne immortalized his musical vision with the Flaming Lips on tape. Seeed are internationally known for concentrated energy, euphoria, and mood as before the explosion on stage.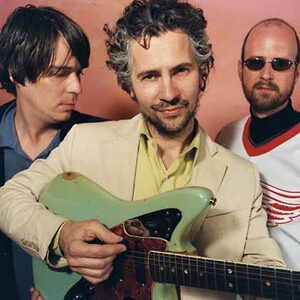 There are no performances available at the moment.
No available Fan Reports
There are no Fan Reports yet written for The Flaming Lips. Be the first to write a review and share your experience with others.
Artist description
With "She Do not Use Jelly" they had in 1993 a Billboard Top 10 hit (and UK-No. 1 hit in it!). In 2006 they published their 12th Album "At War With The Mystics". For the instrumental Approaching Pavonis Mons By Balloon (Utopia Planitia) from the album "Yoshimi Battles The Pink Robots" The Flaming Lips have been awarded their first Grammy in 2003, came at the Grammy Awards in 2006 for "At War With The Mystics" then two more. Was published in 2009, "Embryonic", 2012 "The Flaming Lips and Heady Fwends", puts the full collaborations with guests such as Nick Cave, Erykah Badu, and Ke $ ha.