The Stone Roses
- Tickets
They are back and recording a new album!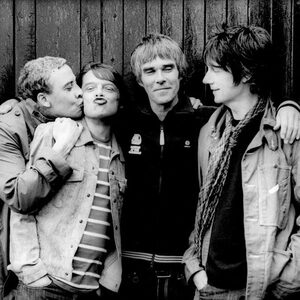 There are no performances available at the moment.
No available Fan Reports
There are no Fan Reports yet written for The Stone Roses. Be the first to write a review and share your experience with others.
Artist description
The Stone Roses are an English rock band formed in 1983 in Manchester. The band's most successful line up consists of Ian Brown (vocal), John Squire (guitar), Gary "Mani" Mounfield (bass) and Alan "Reni" Wren (drums). Their breakthrough only happened in 1989 with their debut album "The Stone Roses", their next album only came out in 1994, "Second Coming".  The group soon disbanded after several line up changes throughout the supporting tour, which began with Reni first departing, followed by Squire.
Following many media speculation, the public finally found out on the 18 October 2011 that the band had reunited and would perform a reunion tour of the world in 2012. Plans to create a third album were also floating in the air. In June 2012, the writer of the new film which is set during the Stone Roses 1990 Spike Island show, Chris Coghill, revealed that the band "have at least three or four new tracks recorded"