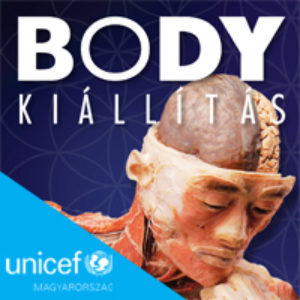 There are no active performances for this event!
Event details
The BODY Exhibition arrives to Budapest
The world famous BODY Exhibition will arrive to Hungary on the 15th of February. The scale of the exhibition is unexampled even in Europe: visitors will be able to see more than 200 human bodies and specimens in over 2200 square meters. This is the largest and richest BODY exhibition that any city of the continent has ever witnessed.
BODY Exhibition gives a rare insight under the skin of humans, making all the procedures of the body visible and tangible. Explore the inner workings of the muscular, respiratory, circulatory, nervous and other systems of the body. 3D animations and documents help to understand what goes on inside us while we work, rest or do sports.
A segment of the exhibition will display the development of the embryo and a special section is dedicated to the greatest Hungarian minds of medicine.     
Some of the pieces of the exhibition may be shocking for members of the public as they can see at close quarters how does a cancerous liver or a blackened lung look like. These experiences may not be pleasant but help to come to face with the direct consequences of the unhealthy lifestyle.
The Exhibition puts the focus on the importance of prevention and every day sport. The organizers founded the "Hungarian for daily exercise" social movement that enjoys the backing of prominent personalities such as László Cseh, Éva Szentesi, Pál Győrfi and Kristóf Steiner.    
In every room medical students will answer possible questions, visitors will have the possibility to try reanimation and groups will have the possibility to visit the exhibition with a professional guide.
The BODY Exhibition is open until July 2018 in KOMPLEX (Budapest, Király street 26, the former VAM Design Center)
Additional information/Cooperation partners