CARMEN von Georges Bizet
- Tickets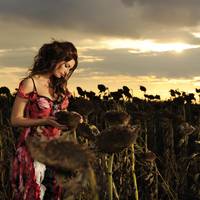 There are no active performances for this event!
Event details
The opera at the old Roman quarry "Römersteinbruch" in St. Margarethen is a feast for all the senses: every production is a special experience in its own right!
In 2012 the St. Margarethen Opera Festival presents Bizet's "Carmen". Audiences can look forward to a combination of rousing and touching music and grand passion, with outstanding artists and lavish sets.
At the first performance in 1875, one indignant critic declared "True to life, but highly immoral!" Since then, Bizet's masterpiece has been one of the best-known operas in the repertoire. Passion and lust, yearning and tragedy permeate the story.
Carmen, a beautiful young worker at a Seville cigarette factory, has all the men vying for her favour. Don José is unable to resist the lures of the racy femme fatale, and falls for her.
The curtain rises at 8.30 pm, admission from 6.30 pm onwards. The performance lasts 3 hours including interval, and is sung in the original French. "Carmen", opera in three acts and four scenes, libretto by Henri Meilhac and Ludovic Halévy, based on the novel by Prosper Mérimée. First performance: 3. March 1875 in Paris.