Die Fledermaus - Seefestspiele Mörbisch
- Tickets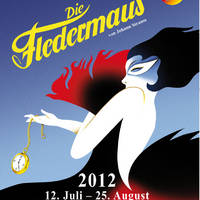 There are no active performances for this event!
Event details
The centre of the operetta world is located only sixty kilometres southeast of Vienna in the picturesque town of Mörbisch, on the shores of Lake Neusiedl. In front of a one-of-a-kind natural backdrop, masterpieces of classic operetta are performed on one of Europe's largest and loveliest open-air stages, boasting 3,600 m² of floor space.
In the summer of 2011 the floating stage provides the perfect setting for passionate love, familiar melodies and a dash of spicy Hungarian paprika. The genius with which Johann Strauss weds the lively waltz tunes of the traditional Viennese operetta with the fiery czardas dances of Hungarian folk music makes "The Gypsy Baron" one of his greatest stage works.
After long years of exile, young Sándor Barinkay returns to his family's farm only to find that the old estates have now been taken over by the wealthy pig farmer Zsupán. The locals view the returning young man with suspicion. Only the gypsy woman Czipra recognizes him as the son of the former landholder, and thus the gypsies elect him to be their "baron". Barinkay falls in love with the gypsy girl Saffi, but when he discovers that she is a true princess, he feels unworthy of her as a simple "gypsy baron" and decides to join the Hussars and go off to war against Spain. Will the love between Barinkay and Saffi survive the war and overcome their differences in class?