LUIS FONSI koncert
- Tickets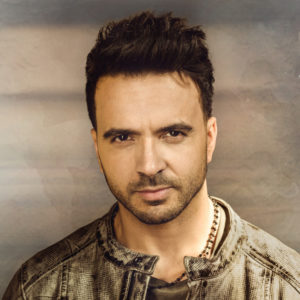 There are no active performances for this event!
Event details
TEX Hungary Kft is cooperating as a ticket seller agent with the Organizer, Jukebox Concerts Kft. in ticketing the Luis Fonsi concert, which will be held in the 17th of August, 2019., in the Papp László Budapest Sportaréna.
With buying the concert ticket, the legal cooperation is created between the Ticket buyer and Organizer, the invoice about the ticket purchase is issued by the Jukebox Concerts Kft.


Luis Fonsi – Vida Tour 2019

August 17. 2019 Saturday 08 PM
Papp László Budapest Sportaréna
One of the biggest pop artist of our time is hitting the road again with his new songs for a faboulus world tour delivering the hottest show of the summer in the beautiful city of Budapest.
On Saturday, August 17, 2019, Luis Fonsi will perform at the Papp László Budapest Sport Arena, "SOUND OF POP" MULTI-PLATINUM INTERNATIONAL SUPERSTAR !!!
The Puerto-Rican singer, songwriter, is one of the world's leading Latin music ambassadors. From his more than 20 years of experience he achived the highest levels in the music industry: gold and platinum records all over the world / Mexico, Spain, United States, Puerto Rico, Argentina, Colombia, Venezuela and Central America. Also he got one of the most prestigious awards of the music industry, the Latin GRAMMY®. With undeniable and unique talent, he crossed the boundaries and seduced his fans. Just some of the artists that worked together with him: JUSTIN BIEBER, the reggaeton legend of Puerto Rico DADDY YANKEE and the American singer and songwriter DEMI LOVATO.
In 2017, Luis Fonsi wrote himself into music history, with his song "Despacito" featuring Daddy Yankee. The song has been a success in the years since then, and officially this year was announced as the "Most watched Video" on YouTube with more than 6 billion views"!
So if you don't want to miss the party of the year and you want to dance and sing with the King of Latin music his unforgettable songs like Despacito, Échame la Culpa, Imposible, Sola and the many more… remember to be at Papp László Sport Arena, Budapest August 17, 2019 at 8 pm.
Video:


Additional information/Cooperation partners