Utalvány / Voucher
- Tickets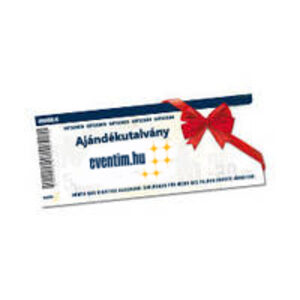 There are no active performances for this event!
Event details
You want to give somebody a present of event tickets but you don't know for which exactly? Then give yourself or your loved one Eventim gift vouchers.
Redeeming vouchers on www.eventim.hu is very simple:
first choose and put your tickets in the shopping cart like you're used to, then, enter your voucher code in the field below and click on "apply" afterwards.
The voucher code can be found in the left side of the voucher, next to barcode and it is a 24 character long code.
In case the voucher does not cover the whole order amount, you can pay the rest with your Visa/Mastercard credit card. When redeeming the voucher in one of our outlets you can also pay the surplus amount in cash.
In case the voucher value covers more than the order amount, please keep your voucher, the rest value will be saved with your voucher code which you can use for your next order.
Vouchers are valid until the expiry date printed on the voucher, which is 1 year.
Vouchers are not valid for crossborder events, just for hungarian events.